Waking up and going to the bathroom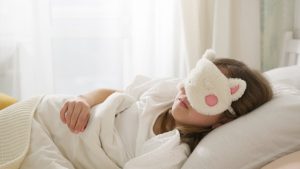 Does the child have to wake up at night and go to the bathroom, in order to stay dry?
The answer is… no! To be dry, the child does not have to get up at night.
The volume of the bladder is large enough to allow fluid to be stored overnight, except for in situations in which the child consumes very large amounts of fluid before bed, or in cases where the child has a particularly small bladder.
The restraint mechanism, which operated at night, is a subconscious mechanism. It functions during sleep and not during the child's waking hours.
To resist bedwetting, the child does not have to wake up. When the reflex mechanism is working properly, it detects the signal sent from the filling bladder in a state of sleep. At the end of the process, and still in the state of sleep, the child contracts the sphincter muscles, causing the bladder walls to stretch and to lower the intra-bladder pressure.
>> Visit our FAQ section for more information about bedwetting treatment
>> To learn more about our plans and pricing click here