Understanding Bedwetting Alarm Treatment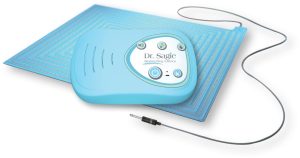 A very common misconception about treatment with a bedwetting alarm is that the purpose of the alarm is to teach the child to wake up at night to go to the bathroom. 

However, this is not the case, as the purpose of treatment with an alarm is to condition the reflex system, which is subconscious; therefore, the child waking to the alarm is not a compulsory condition for success. Self-wakening by the child to the alarm is not a compulsory condition for treatment success.
In most of the bedwetting cases that we treat, the child is a very deep sleeper. Even so, the child does respond positively to the comprehensive bedwetting treatment despite of the deep sleep.
The child learns subconsciously to connect between involuntary micturition to the unpleasant alarm response and the waking up and walking to the toilet. When the child does not wake to the alarm, the parents are instructed to do some essential activities that are vital for the learning process (reflex conditioning).
Bedwetting alarm treatment must be short – no longer than five to six months. Otherwise, the child gets used to the alarm, and the deterrent effect disappears. Continuation of the treatment with the alarm means "more of the same." It causes the child to be frustrated and disappointed and undermines the child's motivation and confidence in being able to succeed.
Furthermore, we must remember that in most cases, bedwetting treatment using only an alarm system will not be successful, as it needs to be accompanied by a close tracking of the child's progress, by performing various exercises, and by positive parents' involvement and reinforcements.
>> Visit our FAQ section for more information about bedwetting treatment
>> To learn more about our plans and pricing click here