Cry for HELP – the following is an email we received from a 13 year old child.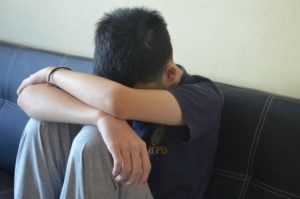 Ben (*name changed to protect identity), 13 year old from Australia wrote:
"This is actually the 'child' filling out this (evaluation) form. I'm sick of waking up wet. I want it to stop and I don't know how to. I have tried everything in MY power because my parents have given up hope and I try to hide it from them because of how angry they get at me. I feel like it is me against the world. I need your help."
Dr. Sagie's Response:
Dear Ben,
Thank you very much for your note – it must have been very difficult for you to write. From your email, I can tell that you are feeling frustrated and desperate to find help for your problem. Your comment of feeling like it is you against the world really touched me and I will do my best to help you.
I would like to say a few personal words to your parents; please, show it to them.
Dear parents,
I'm writing to you not only as an enuresis expert, but also as a parent who was a father to a bedwetter. I sympathize you and fully understand your frustration. Your son Ben is 13 and still has bedwetting issues. You've tried different ways to solve the problem but unfortunately it didn't work.  Ben feels that you have given up hope. He is trying to hide it from you since it makes you angry.
I acknowledge your sense of helpless but you must understand that the main sufferer is Ben. He doesn't wet his bed on purpose; it's beyond his control. Being angry with him only make things worse – both for him and for your relationship. Even though at this point you don't know what to do to help him, the last thing you should do is put the blame on him. At his age, not too many youngsters will express themselves in the way he has. Your son is crying for help and you should be there for him.
Finally, I believe that we can help Ben to stop bedwetting and I will do anything in my power to help him.
Please feel free consulting me on any matter.
Dr. Jacob Sagie, Ph.D.
Enuresis Specialist